Have you incorporated PANTONE Living Coral into your workspace? If you haven't, you're not ready for 2019. It's that simple. Why, might you ask? Well, Living Coral is more than just PANTONE'S color of the year;it's the product of in-depth research collected by color (and psychology) professionals who searched the world (both physically and metaphorically) for relevant feedback and inspiration, even exploring distant cultures for use cases. 
What is PANTONE Living Coral?
As a result, Living Coral is said to provide "vibrancy, warmth, nourishment, buoyancy, and comfort," all of which contribute to a sociable and lively environment — similar to the look and feel of a coral reef system, inspiration for this pinkish-orangish hue.
(Ohhh… it all makes sense now.)
Much like Blue Planet 2 –BBC's unprecedented documentary on the world's oceans — PANTONE Living Coral is to be experienced, and the team at Designing North is excited to inject this energy into our own studio. This year especially, we could all use the positivity and warmth this color provides. Good vibes only.
Yes, even you can benefit from "an infusion of modern life," whether you work from home, a coffee shop, agency, or traditional office. Because keeping up with the times is best done by integrating a social-media-friendly color into the work environment.
Fortunately for you, this color will adjust your mood in the best way possible. Bring on the smile! And feeling of 'I'm in a good place' — yup, that's how you should feel about your workspace.
We've laid out the reasons why PANTONE Living Coral exists and is so well liked, but that doesn't help you incorporate the color into your workspace. For this task we turn to the studio team and Executive Creative Director Lisa Peacock.
We live by the mindset 'there's no detail too small,' and nowhere is this more apparent than in our design studio. Naturally, this served as the team's source of truth for bringing Living Coral indoors; we think it will inspire you to do the same. Here are some ideas you might not have considered previously, for incorporating PANTONE Living Coral into the workspace:
Living Coral in the Workspace
First, decide how Living Coral can accent your current workspace and provide just the right balance of color. Will it be on the desk? The wall? Or both?
Whichever you choose, why not start with a simple Living Coral notebook— printed with the appearance of a paint chip, of course. Or, there's this weekly planneroption as well. Both place a splash of Living Coral on your desk at all times and fit within your current workflow.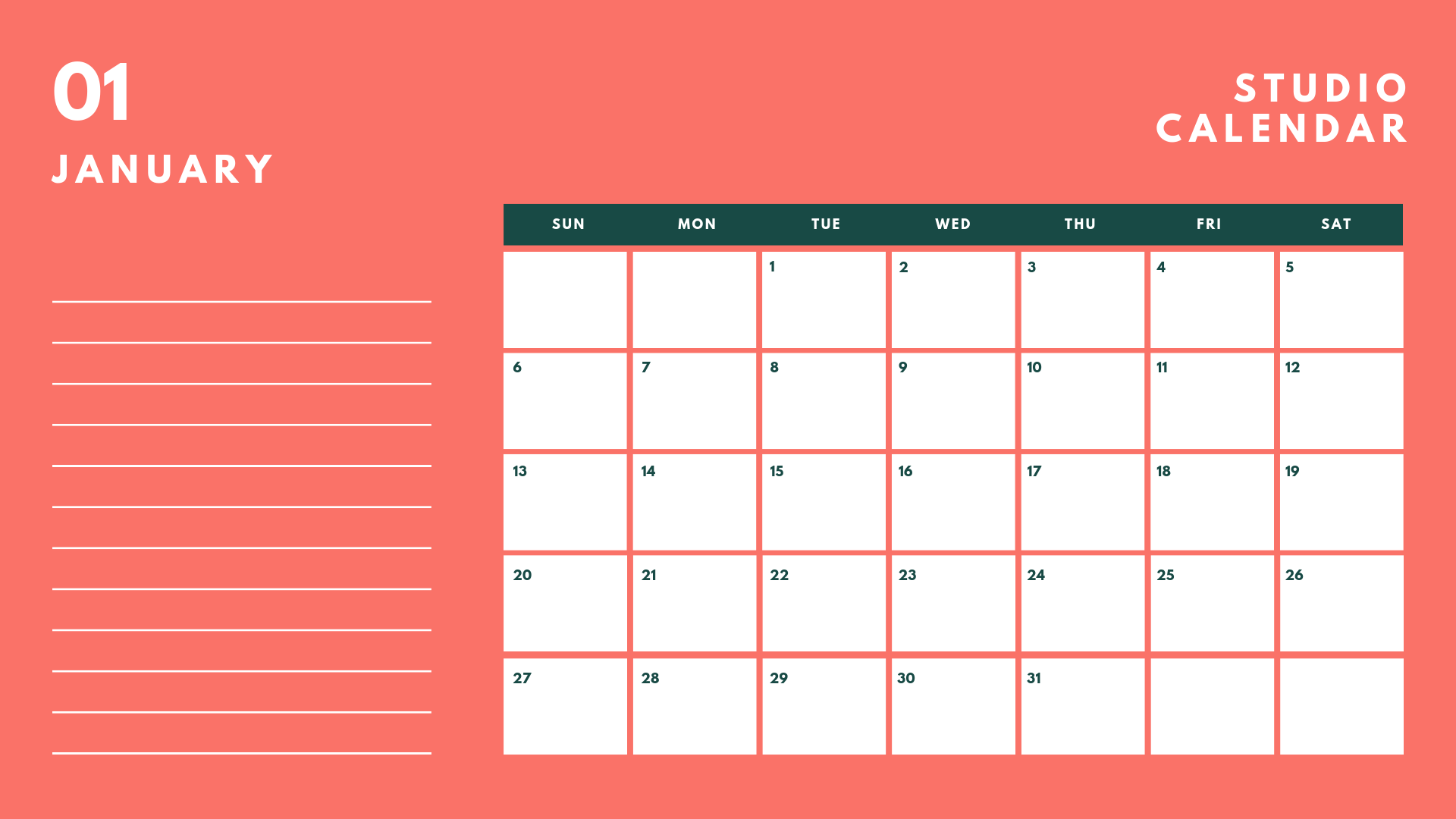 Now for the wall… Have you seen this Paint Chip Calendarfrom Paper Source? It pleasantly displays hues of Living Coral as well as other complimentary pantones, and makes the workspace pop. You can also create your own calendar using Canva (it's free!). Choose a calendar template and add Living Coral anywhere on the page, or overlay a tint on your favorite images. We promise it's quick and easy and allows for personalization.
It's no secret that plants belong on every desk, in every office — including yours. Much like Pantone Living Coral, plants inject life and add a contextual element — why not mix the two. Incorporate this vibrant color into the workspace by adding this coral plant pot to your space. (Just our two cents: it looks best with a green succulent or small cactus.) We can't help but think of the iconic pink stucco and aloe verde you find in the American Southwest. Pure harmony. 
If planting isn't your thing, substitute the pot for a vase. This Bright Ceramicist Vase from west elmin coral is a great option. Or this glass option from World Market. These also looks great with a touch of soft green; eucalyptus or fern stems are all you need. Another option would be to purchase flowers in Living Coral, suitable for the desk or any corner of the office. There are so many florals to choose from, including roses, peonies and snapdragons. In fact, Blooms by the Boxhas an entire page of flowers (for Living Coral) to order from. It's almost too easy!
Incorporating Living Coral into the workspace doesn't have to be a long-term project; it can be a day-to-day decision. You have enough commitments in life, right?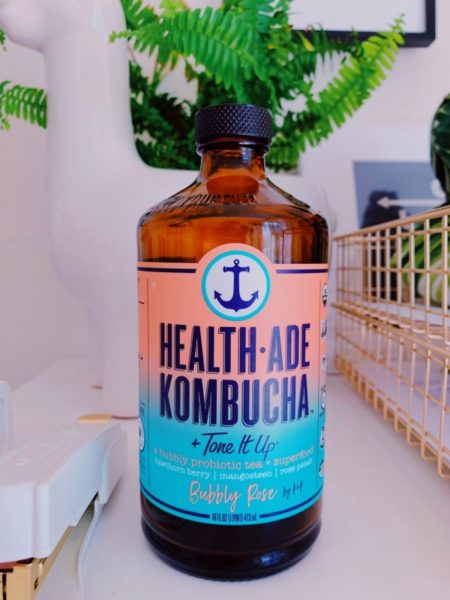 A good temporary fix is Health-Ade's new "Bubbly Rose" kombucha. It's one the the best flavors yet (I know…  that's subjective) and has impressive packaging to match — oh yes, it's coral.
Simply arrange the bottle with the planner, notebook and plant — Done. You have yourself a well-curated desktop arrangement. Go ahead, do it for the gram! These "Mocktail" bottles are another creative option for infusing Living Coral into the deskspace. And they represent the light-hearted, is-it-Five O'Clock mindset. And for those who prefer a CBD variety, these sweetgrass sparkling water dropsfrom Dram are a must.
You know where else Living Coral looks great? On white walls. This accounts for the majority of workspaces across the globe. The combination balances the warmth of coral with the cool of white, providing balance for the eyes and mind. But wait.
But wait.
This isn't just creative banter; it's us encouraging you to put some art on the walls of your workspace. A quick search online for Living Coral art turned up results, but few compelled a purchase. So we turned to Etsy and found this pleasant piece of geometric Living Coral art. We see the sun surrounded by rolling red rocks (maybe Arizona or Utah), what about you?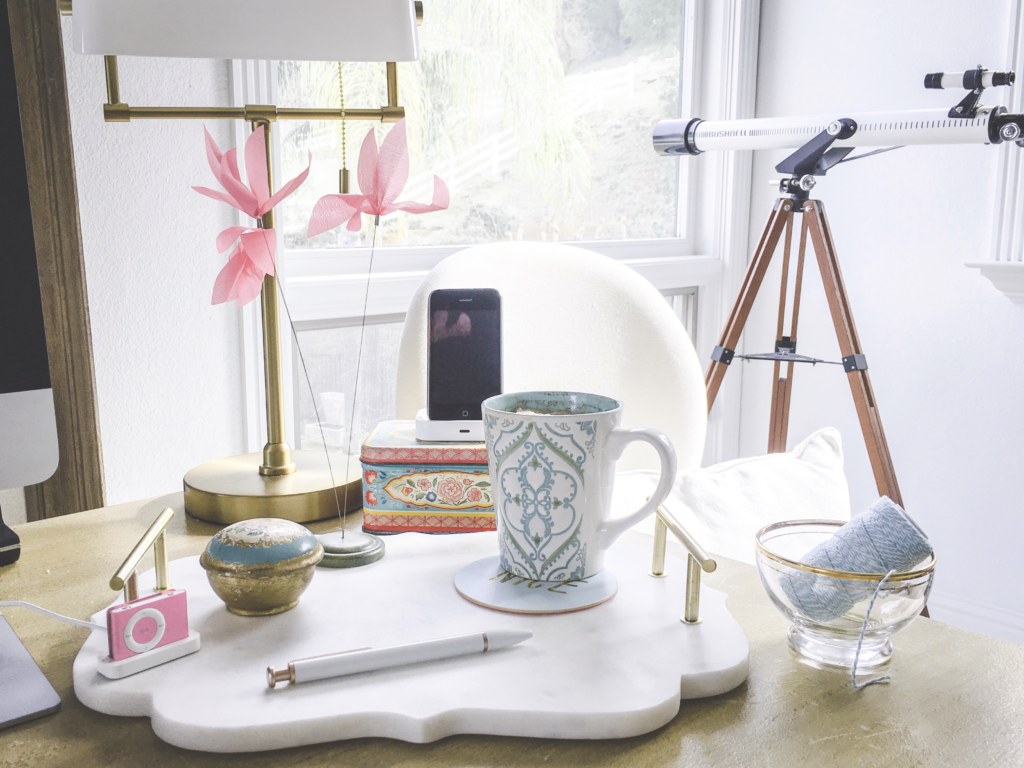 Color psychology is real. Very real. It's a communication tool and so much more: moods and feelings can be conjured up based on a certain color, where it's seen and how it fits — or doesn't — with the surrounding environment.
In fact, Pantone's researchers travel the world just to see color in its natural environment. Some, such as Living Coral, are so special that it's shared with the public for consumption. And it's safe to say this year's choice is welcomed by many. Most importantly, Living Coral is a perfect addition to the workspace. With just the right dosage, it will brighten your day — from the walls to the desk.
If you have ideas on how to incorporate Living Coral in the workspace, we'd love to hear them.
Tag us on Instagram, Twitter or LinkedIn; we'll share with our design friends.