This is the FIRST installment of our "Designing North Star Interview Series", which means… stay tuned as uncover the character and personalities behind our creative masterminds.
As the youngest member of the Designing North team, Dan Salcius is designing north of average with a fresh take on content marketing. From creative writing to detailing a social media strategy, Dan is on the hunt to uncover new ways to show the world what it means to be 'designing north' that is, to go the extra mile and display effort that's just north of expectations . From Dan's perspective, The Designing North Star Interview Series is an interesting approach towards discovering what it means to give that extra effort. As he documents the coming interviews with the star power that drives DN, he will uncover their individual "it factors" and how they relate to the greater vision of DN. So let's begin!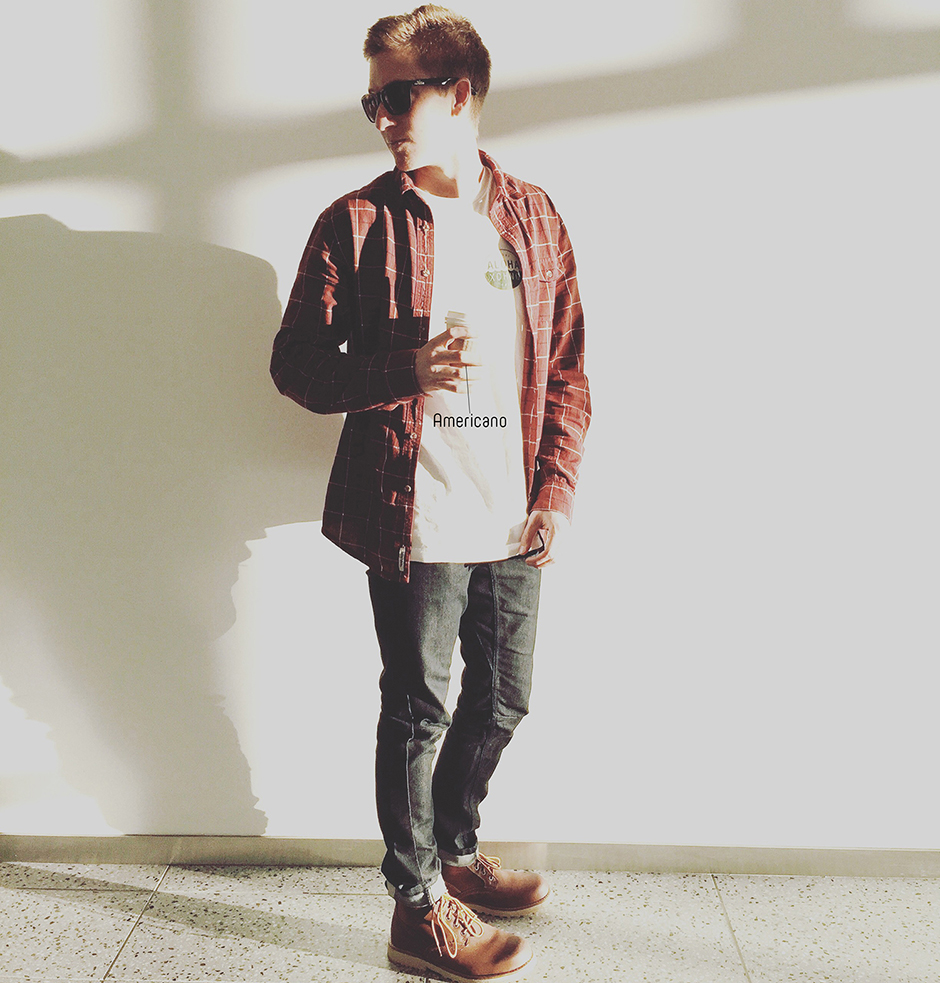 Designing North (DN): let's start with you. What's your "it factor" as it applies to Designing North?
Dan Salcius (DS): I am a purebred creative hustler, and this is a state-of-mind that I have been working on for many years. No matter what situation I find myself in I actively approach competition with creativity. Let's face it, there are a hell of a lot of successful people in this world and I truly can't compete with them all, in this one lifetime. That's exactly why I choose creativity over competition.
I also live everyday with what I call, an 'honesty filter'. Picture a physical paper mask covering your mouth and brain. These two individual filters prevent dishonesty from slipping through into the world. If I speak the honest truth and think in an honest nature, I am best suited to tackle the challenges in front of me with the honest actions that I want to define my personal being on this planet. On a similar note, by choosing honesty to best represent my personal brand, I can better attract the life changing relationships that I seek in a creative driven career. With honesty comes authenticity, and this is truly a gift that we can all tap into when trained accordingly.
Although I find fulfillment in a creativity focused lifestyle, I subsequently face risk on a regular basis. In it's most simple state, creativity is risky. This I have learned, many times over and now embrace it. Through the challenging times, no matter how frequent they may be, I find great meaning in relying on others to survive. By relying on friends and family to overcome challenges, I am able to get back on my feet faster and do what I do best; HUSTLE. Setting goals that are just north of realistic, overcoming all obstacles, and facing insurmountable odds head on are all part of my daily mindset.
With all of this said, I can't finish answering this question without sharing my appreciation for the term K.I.S.S. (Keep-It-Simple-Stupid). And what I mean by this is to physically let all of the small things in life go. I genuinely try NOT to overcomplicate my relationships, work, goals or any aspect of life whatsoever. Simplicity wins every time!
With this approach to life, I am innovating and differentiating faster than ever before. I am simply doing more good than I ever thought possible and therefore I am designing north.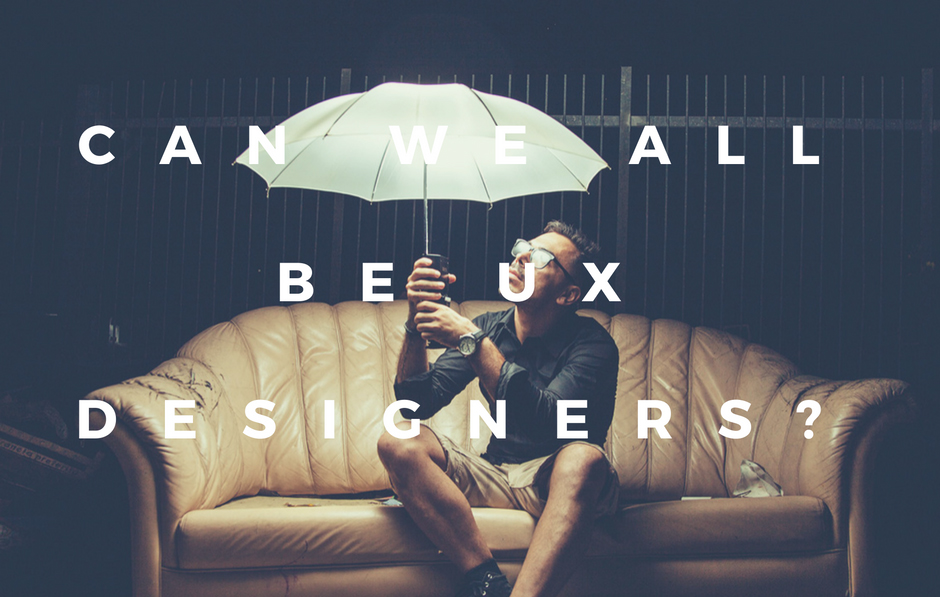 (DN): you mentioned innovating and differentiating. How does this relate to your focus on content marketing?
(DS): content strategy is all about creating and distributing relevant and valuable content to the right audience at the right time. Especially within the digital design world, relevancy and consistency is an ongoing challenge. I participate in daily exercises that channel my creativity and assist me in discovering what's new, and what's trending. I am always in the pursuit of adding value for any views of my content. Having a macro perspective on the industry is highly valuable when developing a strategy for any one brand. Once this vision is in place, I can innovate on the distribution process and introduce new methods for sharing the content that has been identified as "worthy". When looking at social media or even inbound content, there is more noise than ever before. This is where my individual creativity comes into play; I try and make every finished piece of work unique and authentic to DN.
(DN): what excites you most about joining Designing North?
DS: for me it's about being an integral part of a dynamic and highly capable team that collaborates to conquer seemingly insurmountable challenges presented by the act of designing a solution. I believe that there's more to be experienced in a career than a static work schedule and a paycheck; Designing North embodies these similar beliefs. Here's a quick read that elaborates on this not to uncommon millennial mindset of mine.
Further more, I have always wanted more control of my work even if it meant tightening the nuts and bolts on a project being piloted by another designer. From day one I have noticed that nothing is taken for granted at DN and everyone has a voice that is heard. That is saying a lot with the incredible talent that walks through these virtual doors.
(DN): what are you working on now and what can we look forward to in the coming months?
DS: I am currently building a project with a hands on approach to defining what it means to be designing north. Designing North is a network of highly experienced professionals that all have their very own " it factor" to bring to the studio. And it would be great if others outside of our studio could understand what this means. From creative directors to UX designers and even screen writers, the DN community has some impressive stories to tell. With that said, I am working on a project that not only highlights the stars that make DN so unique but I will also uncover their individuality and unique mindsets that bring about positive change to us all. On both a personal and professional level, this project will reveal the seemingly hidden meaning behind the words designing north. In a way we will be transforming an intangible mindset into a tangible portfolio of individuals for everyone to relate to.  After all, when a company approaches DN with a digital design need they are getting much more than just a portfolio of past work and accomplishments and a targeted strategy, they are receiving a hand-picked team that wakes up every single morning with the mindset fixated on designing north.
(DN): what is your biggest quarrel with technology?
DS: I am still dealing with the loss of my third GoPro camera so this is a bit of a fresh topic. For a product that is intended to be submerged in water I seem to find every method possible for breaking these devices when using them around water. I just don't see a world where electronics and water can co-exist in peace and harmony, especially within the consumer market. Whether it's a phone or a GoPro, I have come to rely on these electronic tools that are designed to perform within a wet environment only to be let down more often than not."
DN: what is one thing that you absolutely couldn't live without?
DS: getting back to my childhood, I developed a strong connection with the ocean. I make it a point to surf at least once a week but wish I could do it daily. On a personal level, the ocean is my escape from daily life and it serves as my creative reset button. Every time I paddle out I am placing an invisible border between all of my problems and my mind. Through understanding the ocean's power and immense size it has a unique way of humbling me as a tiny human on this great big earth. If you ever want to set yourself free of all your stress and mental burden, try surfing or diving at least once. It will amaze you.
DN: are there any skills that you are currently focusing on to enhance your work?
DS: absolutely! There is always a new skill to learn in the content world and I don't think I will ever see a day where I don't have an ambition to learn more. I spend a great deal of time behind the monitor working with content management systems and content creation programs. I have always enjoyed photography and want to master the art of lighting and composition. The content creation part of my job is probably the most exciting aspect of my craft and I would like to introduce more photography into my weekly routine. I recently switched from Canon over to Fuji and look forward to perfecting my craft with the new XT-2.
DN: last but most certainly not least, what does tomorrow hold for you?
DS: truthfully, I already feel inspired here at DN and plan on growing with the team with every new project. There is a steady buzz in the air and new projects are developing at a rapid pace. I want to be a part of these while putting DN on the map for content expertise. Other than focusing on action items that will allow me to collaboratively influence and continue to grow, I'm not sure that I want to know exactly what tomorrow will hold. What would be the fun in that?
DN: Designing North is a design studio on a mission to find, celebrate, and collaborate with those who are *designing north* in their everyday lives. When we find them – we like to call them Designing North Stars. Stay tuned as we reveal the stars that make this all possible and dive deeper into their universe.