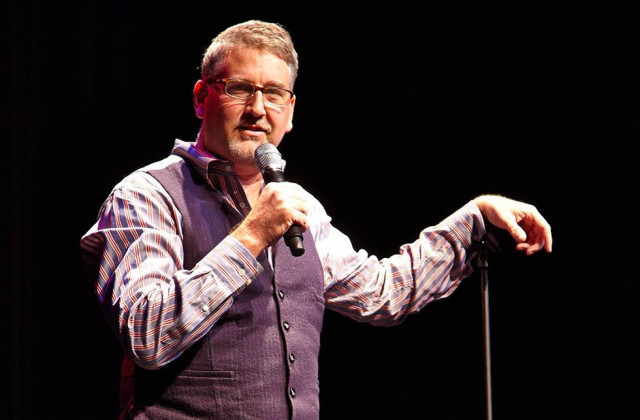 Meet Pat Hazell, chief creative officer at Sweetwood Creative in Austin, Texas. One of the original writers for NBC's Seinfeld, Pat is a Tonight Show veteran, and a critically acclaimed playwright. And, lucky us, Pat is also a creative director with whom we have the pleasure of working on both client projects and internal Designing North Studios uber creative projects as well. In fact, he is the co-creator of our annual event, Knight of the Roundtables.
Nigel tried to pry some guilty pleasure secrets from Pat during his podcast interview, but it appears that Pat is really and truly, as Nigel puts it, a good egg. As a child magician, Pat loved the creativity that he could infuse into his acts, learning what worked and what didn't as he attempted to engage and enthrall his audience.
He sees every act of creativity as an act of courage – a campaign to fill the space while simultaneously adding value. His greatest challenge in the creative process, whether it's writing for stand-up comedy, crafting a script, or penning a new score, is finding a quiet space outside of his shower – or as he calls it, going into a Russian sub and closing myself off. He's currently seeking that solitude to put the finishing touches on his musical Grounded for Life, a farce about being stuck.
Pat's favorite and least favorite words? You'll have to listen to find out. Spoiler alert, there's a hint to one of those answers in this text.
Happy listening.

---
Do you subscribe to Designing North Stories yet?
---